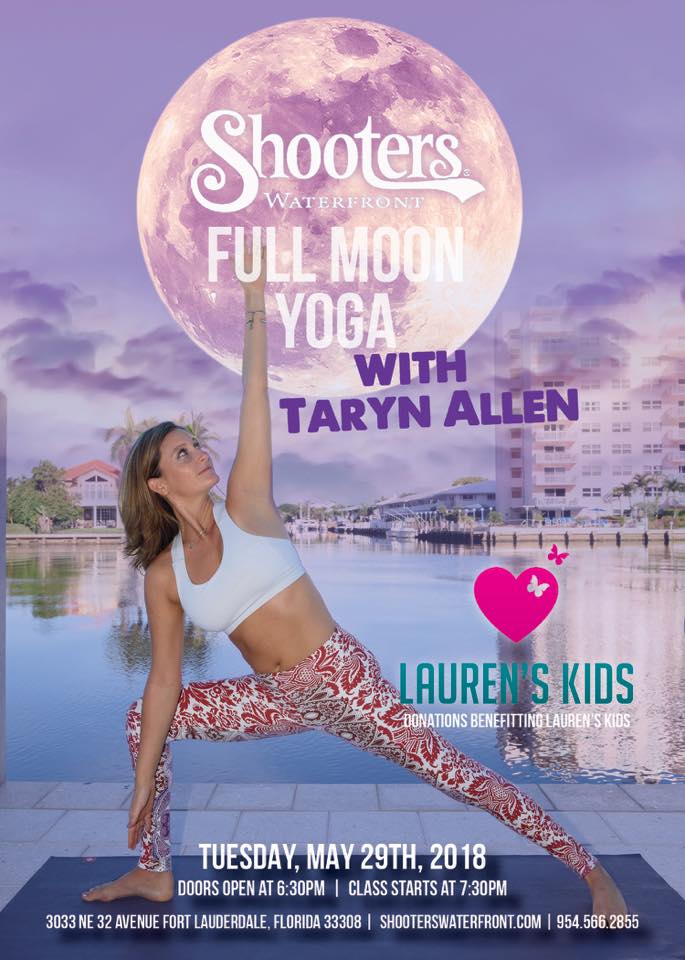 It's official, Taryn Allen has announced her next FREE Yoga Event in Fort Lauderdale Florida and back by popular demand, it's her most popular yoga class The Full Moon Yoga Experience.
Taryn no longer teaches yoga at a studio, so the only way you can experience the Taryn Allen difference is to attend one of her free yoga sessions. It doesn't matter if you are new to yoga or advanced, all her classes are beginner friendly, so prepare to fall in love with yoga a her next event for the very first time or all over again!
Nicked named by her many students as the "Best Yoga Instructor" and one that they can't get enough of, Taryn welcomes you to join her May 29th for her next Yoga Fort Lauderdale event at Shooters Waterfront in Broward County Florida.
Visit the events tab on her website for registration details and to learn more.
It's a yoga event you don't want to miss!