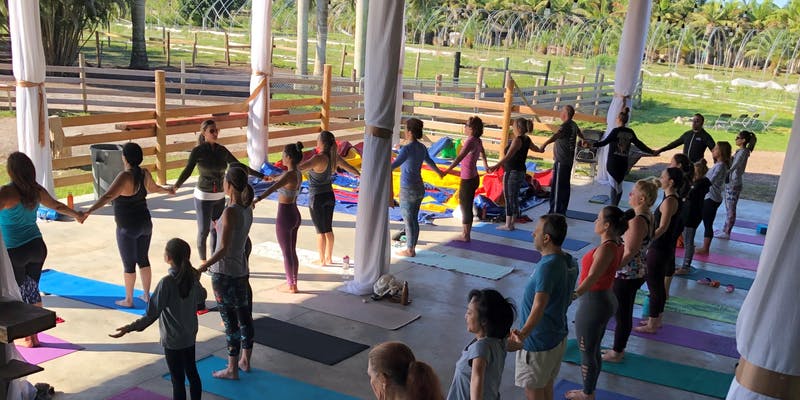 Come flow with us for another "Outside The Studio" yoga experience, underneath the Full Moon with Taryn and ZEN Bar (BEST ORGANIC SMOOTHIES IN TOWN) for an evening of yoga paired with a smoothie. What a great way to put a twist to your "average" President's Day Weekend. Nestled in heart of Davie, located at the beautiful Marando Ranch, ZEN Bar provides healthy, organic and delicious options for your palate, leaving you feeling refreshed.
---
This is an evening of pure BLISS where you can explore your yoga practice on a farm, connect with nature for some additional health benefits, live drumming vibrations, bask in the beauty of the FULL moon, meet some of the most amazing people and while enjoying a healthy smoothie!
---
Below are the details for the event:
WHEN: Monday February 18, 2019
TIME: Yoga Class begins 6:00pm.
LOCATION: Marando Ranch in Davie, Florida.

COST: $20 per person; includes One Hour Yoga Class and an Organic Smoothie!
---
We are excited to be able to share this with our community and hope you can join us!!!! Bring your friends, family, or coworkers and let's make magic!
RSVP strongly encouraged because space is limited…

Time:
Doors open 5:30 PM
Yoga class begins promptly at 6:00pm
Everyone is welcome. Class is beginner friendly!

Bring Your mat, water, towel… and friends and family!!!