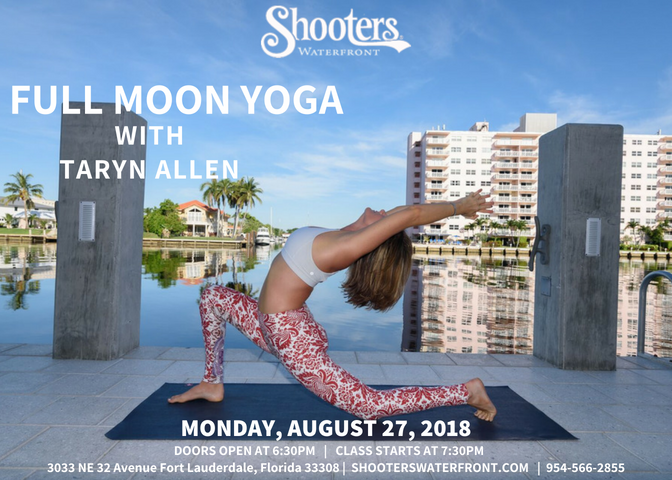 Come join us on Monday August 27, 2018 for one of our most popular yoga events in Fort Lauderdale Florida.
Come early to secure a good spot for your mat and yoga practice as space is limited.
This is another opportunity for you to experience outdoor yoga, so you can see for yourself why practicing yoga outside is so much better, you will get all the health benefits that yoga has to offer along with connecting with the universe…you will leave wondering why you have never felt this rejuvenated when you left any of your typical yoga studio classes.
New to yoga??
No problem this is a yoga for beginner friendly class and if you are advanced no problem! We've got you covered!
Want to bring you kids to introduce them to yoga?
This is probably the best yoga class you could choose to do that, they will leave the class in love with yoga.
Come experience the best yoga class in South Florida for yourself… See you then!
For more details check out our yoga event calendar.