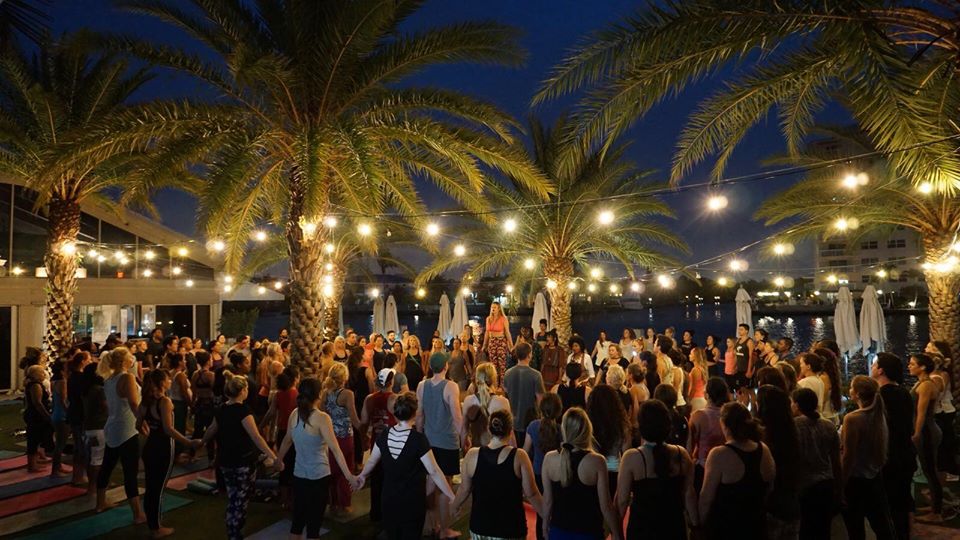 If you attended last month's Full Moon Yoga Class in Fort Lauderdale by Taryn Allen, then you got to experience one of the most amazing yoga experiences ever!!!
If you weren't able to attend, then I have great news for you, Taryn is having another Fort Lauderdale Yoga Class in July, this time it's not the FULL moon but instead the NEW moon!
This yoga session is titled: The NEW Moon Zen Yoga Event
Date and Time
Thu, July 12, 2018
7:30 PM – 8:30 PM EDT
Practicing Yoga is a powerful method for improving your health and wellness by calming the mind and as a result you can live more consciously in the present moment. The New Moon represents the beginning of a "new" lunar cycle which for many of us, it can symbolize an opportunity for you to set new goals for both your personal and business life, take action towards a dream, or plant a new seed of intention. We invite you, friends and family to come explore this yoga class in Fort Lauderdale to improve your yoga practice, this class is lead by the inspiring and incredible Fort Lauderdale Private Yoga Instructor Taryn Allen.
What else can you expect at this extraordinary yoga event in Broward County Florida:
Live drumming
Sound healing
Local exhibitors
Enjoy a refreshing drink and dinner at Shooter's exquisite waterfront views.
RSVP strongly encouraged because space is limited…
Price: ***Class is FREE but Donations of any amount are welcomed.
This NEW Moon yoga event is one you don't want to miss out on!