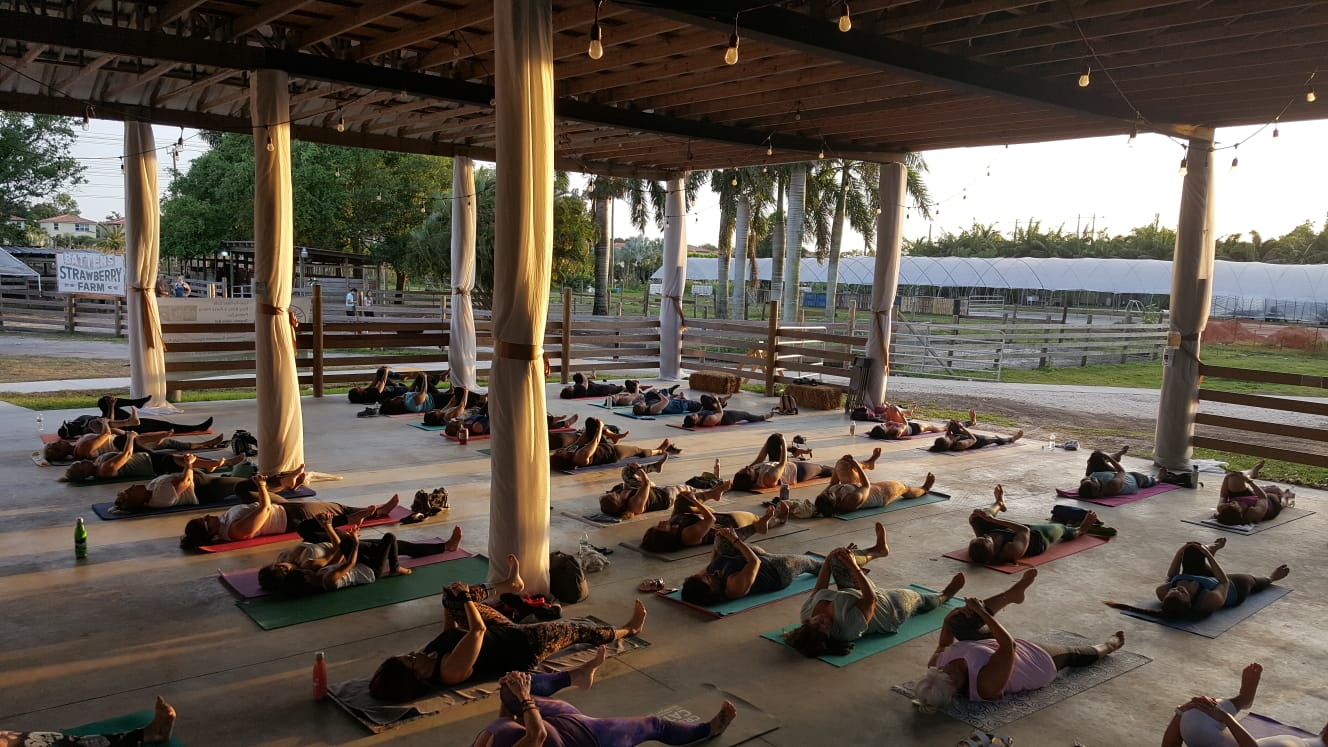 Welcome to bal·ance…
The Full Flower Moon (a.k.a. Mother Moon) can bring about intense personal interactions as well as relationships may evolve to a deeper level… The lunar qualities of emotions and instincts typically reach their peak during the full moon, we will use this increased emotional strength and intuition to overcome any challenges.
Come flow with us for another "Outside The Studio" yoga experience, underneath the Moon and Stars with Taryn and ZEN Bar (BEST ORGANIC SMOOTHIES IN TOWN) for an evening of yoga paired with a smoothie. What a great way to put a twist to your "average" Sunday.
Yoga is one of the best ways to top off your weekend and begin fresh for the upcoming week…
Below are the details for the event:
---
WHEN: Sunday May 19, 2019
TIME: Yoga Class begins 6:30pm.
LOCATION: Marando Ranch in Davie, FL.
COST: $20 per person (includes an Organic Smoothie and a One Hour Yoga Class.)
Want to know what this event is like? See what the attendees from the last event had to say: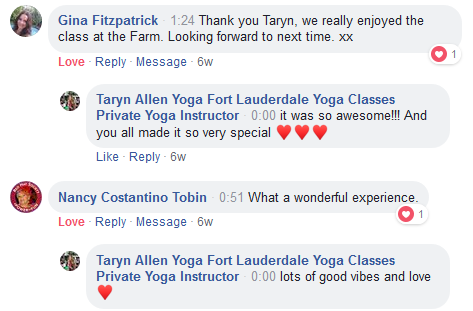 RSVP strongly encouraged because space is limited…
We are excited to be able to share this with our community and hope you can join us!!!
Bring your friends, family, or coworkers and let's make magic!
RSVP strongly encouraged because space is limited…