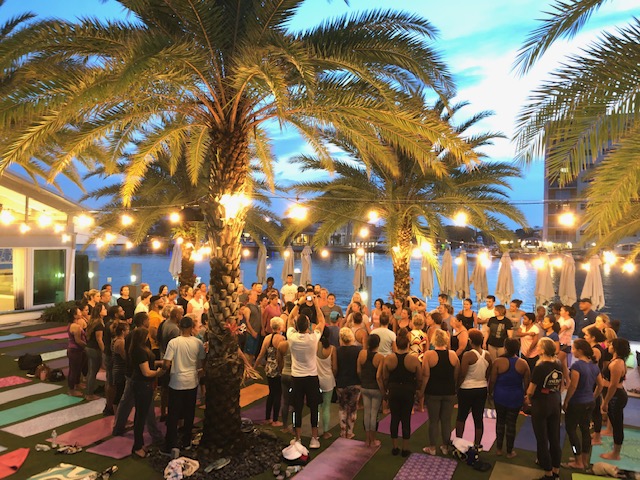 Welcome to bal·ance…
The September Full Moon is known as the Harvest Moon!
This full moon which is closest to the Autumn Equinox, is the start of Fall in Astronomy. The Harvest Moon provides the most light when it's needed the most… To complete the Harvest.
Flow with us underneath our last Full Moon Event for 2019 at Fort Lauderdale's Finest, Shooters Waterfront led by the inspiring, and incredible instructor, Taryn Allen.
This is an evening of pure BLISS where you can explore your yoga practice with live drumming vibrations, bask in the beauty of the FULL moon, meet some of the most amazing people, shop and visit with local vendors.
***Class is FREE! Donations are welcomed.

RSVP strongly encouraged because space is limited.
Come and let's spread our love ❤️


Time:
Doors open 6:30pm
Yoga class begins promptly at 7:00pm

Everyone is welcome. Class is beginner friendly!
Bring Your mat, water, towel… and friends and family!!!
Blessings and love
[raw]

[/raw]